Underground living - Texas style - Monolithic Dome Structures Italy, Texas USA Dig a hole 66 metres x 23 metres x 10 metres deep (200'x75'x30'),...
Santa Rosa, California - Amy A. Alper Beautiful location, restricting views from the inside - this was the situation with the 1920's weekend cabin located near a...
Westbrook, Connecticut - Dave Herrle Photography: Sarah Grote Year Built: 2013 Hiking the Appalachian Trail in 2007 was a life-changing experience for David Herrle. The time he spent in the woods made...
Hilltop Mansion, Braemar Hill, Hong Kong - Fixonic Originally a two bedroom design, the apartment was completely gutted with every internal wall being removed, before...
Bohuslän, Sweden - Mikael Bergquist Architects Ltd Photography:   Mikael Olsson Here's a quick quizz... how many islands are there in Sweden? a) 221 b) 2210 c) 22,100 d) 221,000 You'll find the answer...
Stop searching for good ideas. Get them home delivered every Sunday!
Subscribe to our

Architecture Newsletter
The Lord of the Rings movie trilogy may have made the Hobbit Hole famous in recent years, but this style of building has been...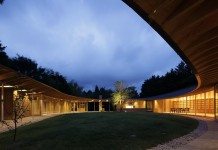 Hakone, Kanagawa, Japan  -  Shigeru Ban Architects Built area:     453 m2  (4,900 sf) Site area:     1,770 m2  (19,100 sf) Year built:    ...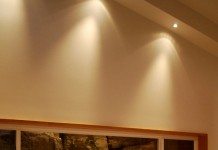 British Columbia, Canada - Sandrin Leung Design Build Built area: 111.5 m2 (1,194 sq. ft.) Year built: 2009 – 2010 Photography: Ana Cristina Sandrin "The Rockhouse is a courtyard home organized around...
Newtown, Johannesburg, South Africa - Citiq One doesn't need to look hard to find unused, unloved buildings in the older parts of our cities.  Warehouses...
France  -  BubbleTree Have you ever accused someone of living in a bubble? Well French design and manufacturing company Bubble Tree have made this a...
Anywhere - Blue Forest Size:  48m2 (516 sq. ft.) This home brings to mind the Dr. Seuss book, Green Eggs and Ham.  "Would you like them in...