Built area: 334 m2 (3,600 sq. ft.) 40 feet of crystal clear water

Living under the sea is no longer a fantasy. U.S. Submarine Structures, will build on your site or as a part of one of their existing developments. The homes are around 500m2 and cost 'around' $10 million each.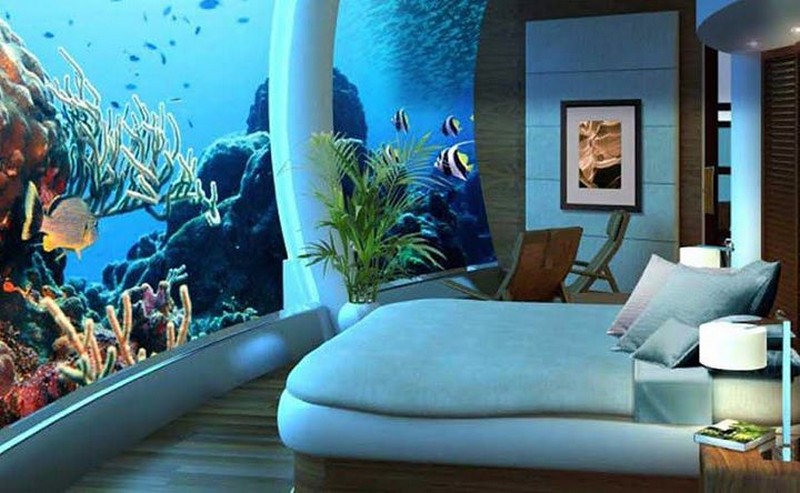 The parent company has been building submarines and submersibles for the past 17 years. The same expertise is now being used to prefabricate these homes before they are delivered to site for attachment to prepared footings.
Another subsidiary is currently building an undersea resort at Poseidon Mystery Island, Fiji. A week will set you and your partner back around $30,000. We think that makes the cost of the home look especially reasonable.
Could you live underwater? Would you want to or would you quickly miss the sound of the wind in the trees?
Click on any image to start lightbox display.Use your Esc key to close the lightbox. You can also view the images as a slideshow if you prefer  8-)
Meow Gallery: The gallery is empty.