The ingredients: A large empty lot, a good outlook, lots of stone and owners who are lovers of the outdoors.
The result:  ​Built over four levels with the central garden as the focal point, Casa patio is an interesting blend of rustic contemporary.  Every room leads to a garden through covered pathways to allow for maximum indoor-outdoor movement, entertainment and enjoyment.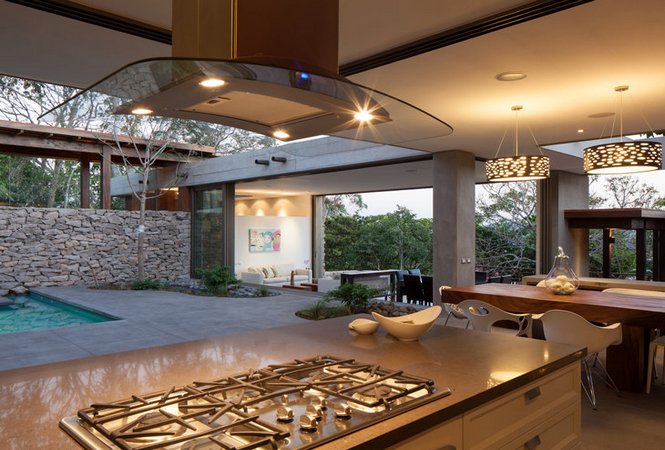 The home opens right out to achieve a feeling of freedom and integration with the outside environment.  The kitchen is as much outdoors as in and enhances the livability of the whole design.
Click on any image to start the lightbox display.  Use your Esc key to close the lightbox.  You can also view the images as a slideshow if you prefer