Location:      Anywhere he chooses
Architect:      Hank Buttita
Year built:     2013
With just a $3,000 Craigslist purchase, 15 weeks of design and construct effort and a further $6,000 of expenditure, Hank Butitta totally validates our belief that all too often, what we want, stops us from having what we need!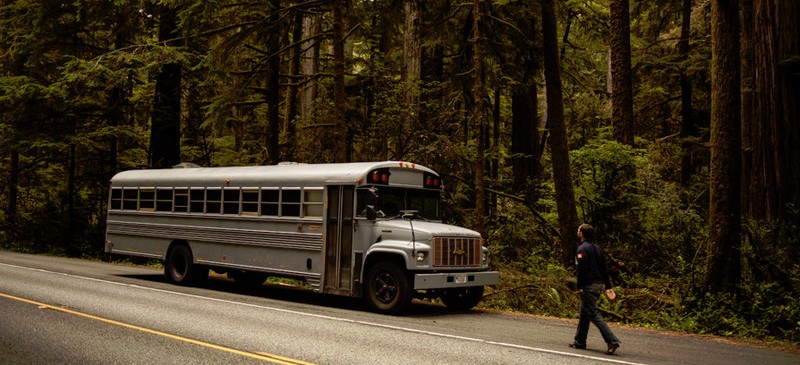 If you've talked of – or dreamed about – taking that 'great road trip with the family', stop saving for the Winnebago and just go! This 225 sq. ft mobile home uses the 28 inch wide windows as a modular guide (the aisle is also 28 in. wide), dividing the interior into four primary zones: bathroom, kitchen, seating, and sleeping.
As shown in the photographs, the space can be configured in a wonderful variety of combinations, depending on immediate needs. While minimalist, the home offers everything needed to explore highways and byways. Make sure you visit Hank's site to share his journey.
"In architecture school I was tired of drawing buildings that would never exist, for clients that were imaginary, and with details I didn't fully understand. I prefer to work with my hands, exploring details thoroughly, and enjoy working/prototyping at full scale. So for my Masters Final Project I decided to buy a school bus and convert it into a tiny living space."
Click on any image to start lightbox display.  Use your Esc key to close the lightbox.  You can also view the images as a slideshow if you prefer  8-)
Ready for the road? Join the conversation by sharing your thoughts below…