This is a significant renovation and addition that blends two very different client requirements.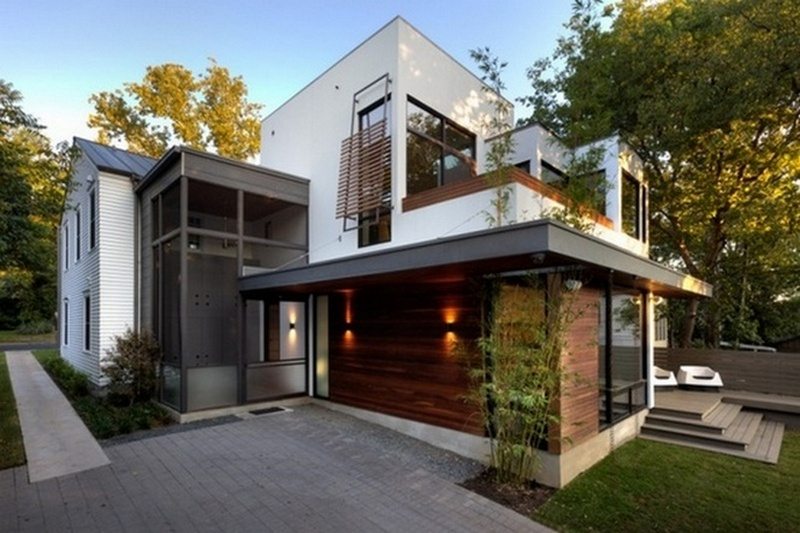 "Our approach is simple- we view each project as a unique collaboration between architect, client and site. We pride ourselves on not having a signature visual aesthetic or style, but rather look at our work as an expression of the place, time, and people who helped to create it."
The Home:
A husband from Maylasia who likes modern architecture, a wife from Nebraska who likes traditional classic wood homes, and an old house in need of extensive renovations inspired this major renovation and addition project.
Our approach was to simplify the existing front structure and design the addition to be a contrasting (yet compatible) reflection of the clients aesthetic and culture. The color white was used to unify the new and the old, as was the attention to proportion and minimal crisp detailing.
This house was selected for the 2010 Austin AIA Homes Tour, and was given 5 stars, the highest award for energy efficiency from the City of Austin's Green Building Program.
Click on any image to start lightbox display.  Use your Esc key to close the lightbox.  You can also view the images as a slideshow if you prefer  

If you like this, why not also visit other renovations and additions…