You can't cross that because that is not a bridge, but a cabin. A vacation house for the lovers of nature, this one is where you must stay if you want to sleep in the middle of the woods only with so much comfort.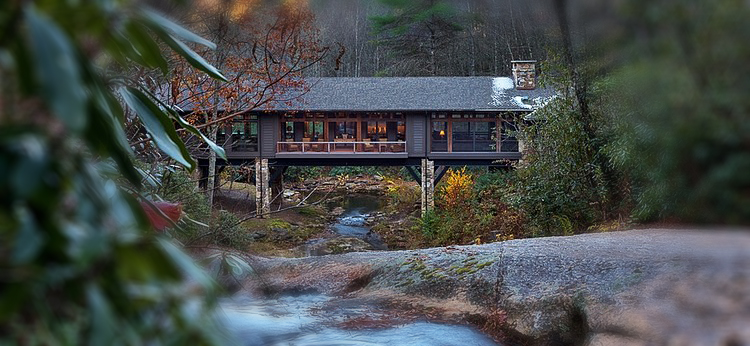 You can make yourself at home in the forest in this wood-furnished house; hardwood floors, wooden cabinets, tables and chairs, ceilings and beams, doors, stairs and railings, and even chandeliers. Windows were generously installed in the entire cabin for more views of the outdoors while making you feel like you are one with nature. This house belongs to this place.
Who is assigned to chop wood? There's a cozy fireplace here for the cold night ahead.
Click on any image to start lightbox display. Use your Esc key to close the lightbox. You can also view the images as a slideshow if you prefer 8-)
If you liked this, you will also like viewing …