Australia doesn't have many areas where it snows and even then, it doesn't stick around for long!  (Australia's highest mountain, Mt. Kosciuszko, is only 2,228 metres (7,310 ft) above sea level.)  A very good season in our ski fields is about 10 weeks.  If you build an alpine cabin here, you need to plan for the other 42 weeks.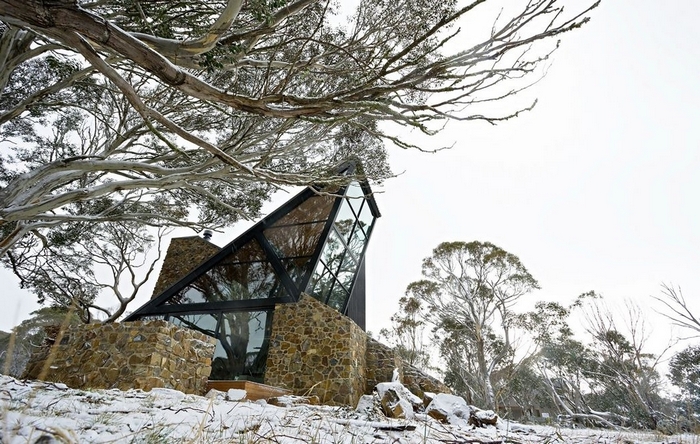 When architect Giovanni D'Ambrosio designed this home, he had a year around vision of a quiet retreat for the owners. We think he's done a brilliant job. What do you think?
"Stone, wood and metal are materials used for both structure and construction of the Project. The House has been designed in order to provide a comfortable seasonal stay, both during summer and winter, of the inhabitants and to let them appreciate as much as possible the natural environment surrounding them."
BTW, the gorgeous trees are snow gums, a eucalypt that give our alpine regions a surreal appearance.
Click on any image to start lightbox display.  Use your Esc key to close the lightbox.  You can also view the images as a slideshow if you prefer  

Another quiet space you might enjoy is The Rockhouse…