Last Updated on
Built area:      395 m2  (4,266 sq. ft.)
Lot size:     1,200m2  (12,960 sq. ft.)
Year built:     2010
This massive home is built almost entirely of a single material – inside and out, from terraces to countertops and basins! The material, HI-MACS® is made from 75% natural minerals and pigments and 25% acrylates. It is claimed to be extremely strong and durable with a very low maintenance requirement.  The dining table in the image below is evidence of the strength and rigidity of the product.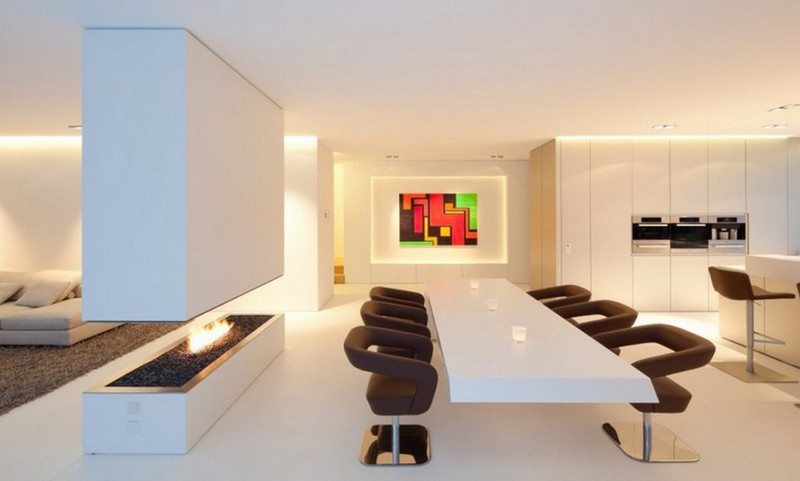 The supporting material for the home is timber, but not in the conventional sense.The frame is made from cross laminated timber. Using PEFC-certified wood it's made by stacking and glueing pine boards across each other . In comparison to standard timber construction products, cross laminated timber offers extended options for load distribution. 
The finished result is a home that breathes yet offers excellent insulation qualities all year around.
Click on any image to start lightbox display. Use your Esc key to close the lightbox 

You can get more product information here – HI-MACS® Solid Surface