Built area: 29.7 m2  (320 sq. ft.)
Photography: Chris Cooper
San Antonio artist, Stacey Hill, wanted a playhouse, a garden retreat, a storage shed and a guesthouse for visiting artists. The architects, Poteet suggested a 40 x 8 container and the rest is history.
The container sits on a foundation of recycled telephone poles and uses a green roof as highly effective thermal insulation.  Eaves overhang the floor-to-ceiling glass doors and windows on the south aspect giving additional protection from direct heating by the summer sun.  In winter, the sunshine enters easily to give passive warmth which is supplemented by reverse-cycle air-conditioning.
Bamboo flooring and wall-coverings, a small sink and shower and a composting toilet were added to create a fully self contained facility.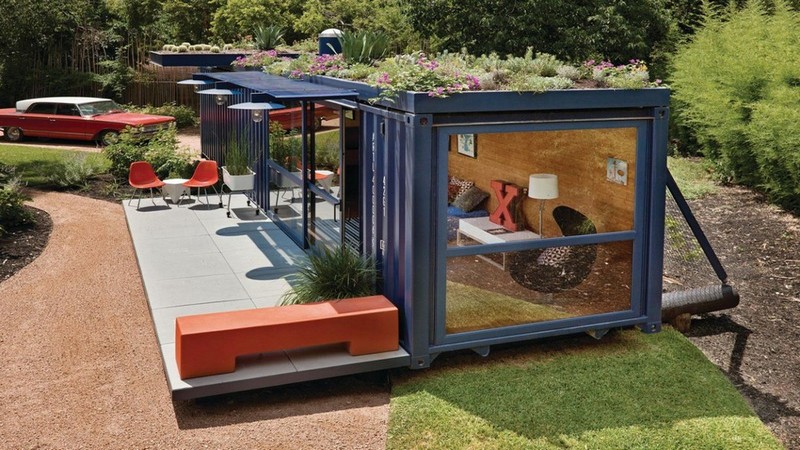 We think it's a very clever transformation.  What do you think?
Click on any image to start lightbox display.  Use your Esc key to close the lightbox.  You can also view the images as a slideshow if you prefer  8-)
If you liked this project, you will also like this home of 31 containers!