What is it about treehouses that make them so alluring?
We may have stopped living in trees for centuries already but the charm of having a treehouse remains to this day. For most people it can be in the form of a platform built around the trunk of a tree, placed just high enough for kids to safely climb and play on it. But for some people, they take their treehouses seriously by having a fully functional, even a luxurious one built by experts!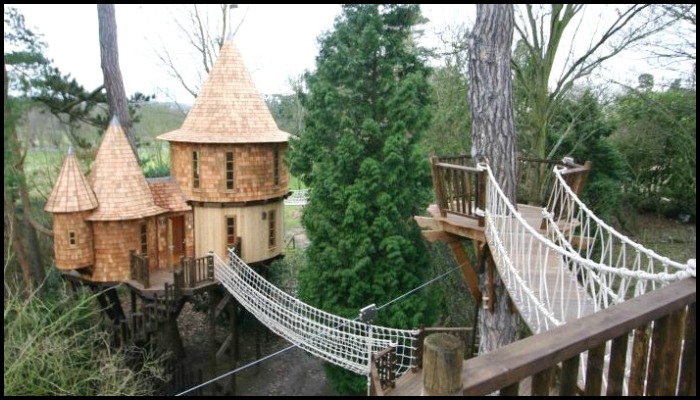 In fact, Blue Forest (UK) Ltd, an award winning company that specialises in design and construction of luxury treehouses, takes it to a new level by turning fantasies – for adults and children, into reality.
If living in trees hundreds of years ago is considered primitive, Blue Forest's successful projects are anything but that. Ger a closer look at their treehouses and marvel at the beauty, ingenuity and craftsmanship of each.
After looking at these treehouses, would you want to live in a treehouse? Let us know in the comments below!
Click on any image to start lightbox display.  Use your Esc key to close the lightbox.  You can also view the images as a slideshow if you prefer  8-)
We hope you enjoy these examples.  More can be found on Blue Forest site