What happens when you fall in love with a tiny Victorian era home and then outgrow it? You're loathe to move because you love...
Santa Rosa, California - Amy A. Alper Beautiful location, restricting views from the inside - this was the situation with the 1920's weekend cabin located near a...
Westbrook, Connecticut - Dave Herrle Photography: Sarah Grote Year Built: 2013 Hiking the Appalachian Trail in 2007 was a life-changing experience for David Herrle. The time he spent in the woods made...
Valle de Bravo, México  -   Alejandro Sanchez Garcia Arquitectos Total Built Area:     720 m2  (7,776 sq. ft.) Unit size:     180 m2...
Palm Beach, NSW Australia  -  Fergus Scott Architects and Peter Stutchbury Architecture Project duration:     2007 - 2011 Completion:     2011 Photography:     Michael Nicholson Awards:    ...
British Columbia, Canada - Sandrin Leung Design Build Built area: 111.5 m2 (1,194 sq. ft.) Year built: 2009 – 2010 Photography: Ana Cristina Sandrin "The Rockhouse is a courtyard home organized around...
 Chongwe River - Zambia This four bedroomed house is built around a frame of natural wood creating the organic shapes that were then plastered. Continuing the all natural...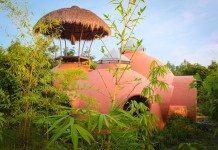 A mango farm somewhere in North-East Thailand  -  Steve Areen... Built area:    500 sq. ft.  (46 m2) + hammock 😉 Steve Areen went from flight...
Milan, Italy - Santambrogio Milano Photography: Santambrogio Architects Imagine living in a home made entirely of glass - right down to the bed!  The first four images...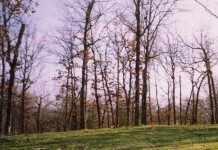 Underground living - Texas style - Monolithic Dome Structures Italy, Texas USA Dig a hole 66 metres x 23 metres x 10 metres deep (200'x75'x30'),...
Want to live a simpler but more adventurous life? By less, we mean you spend less money on utilities and still live life to the...